Badz and I are goin to be transferred to Passport come Monday ( April 25). Thought about that for what...like 30 mins? After Jinggoy told us about it, I was having a hard time thinkin things over... So I went to a good friend of mine to ask what are the advantages, disadvantages, and assurance on that assignment. Weighting things down, think its gonna be more of an advantage to me. Plus I cannot think of someone else from the Helpdesk Team to help Jinggoy out with that one. I can see how hard this is for him.
Contract signing will be on Monday! .. things will be diff for me and Badz hehehe! Wala nang Knoughty and Badz ... pahinga kayo for 3 months hehehe!

Here are some pics from yesterday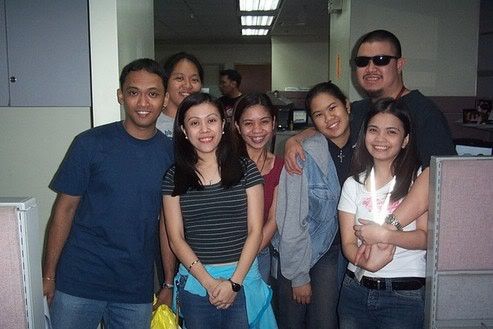 Badz nagdadrama..buh bye daw!



These two enjoying to tkae my pics using Maya's fone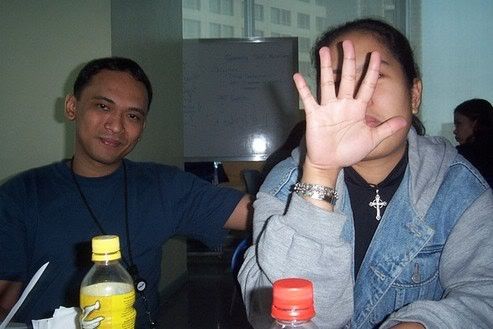 My Best Buds